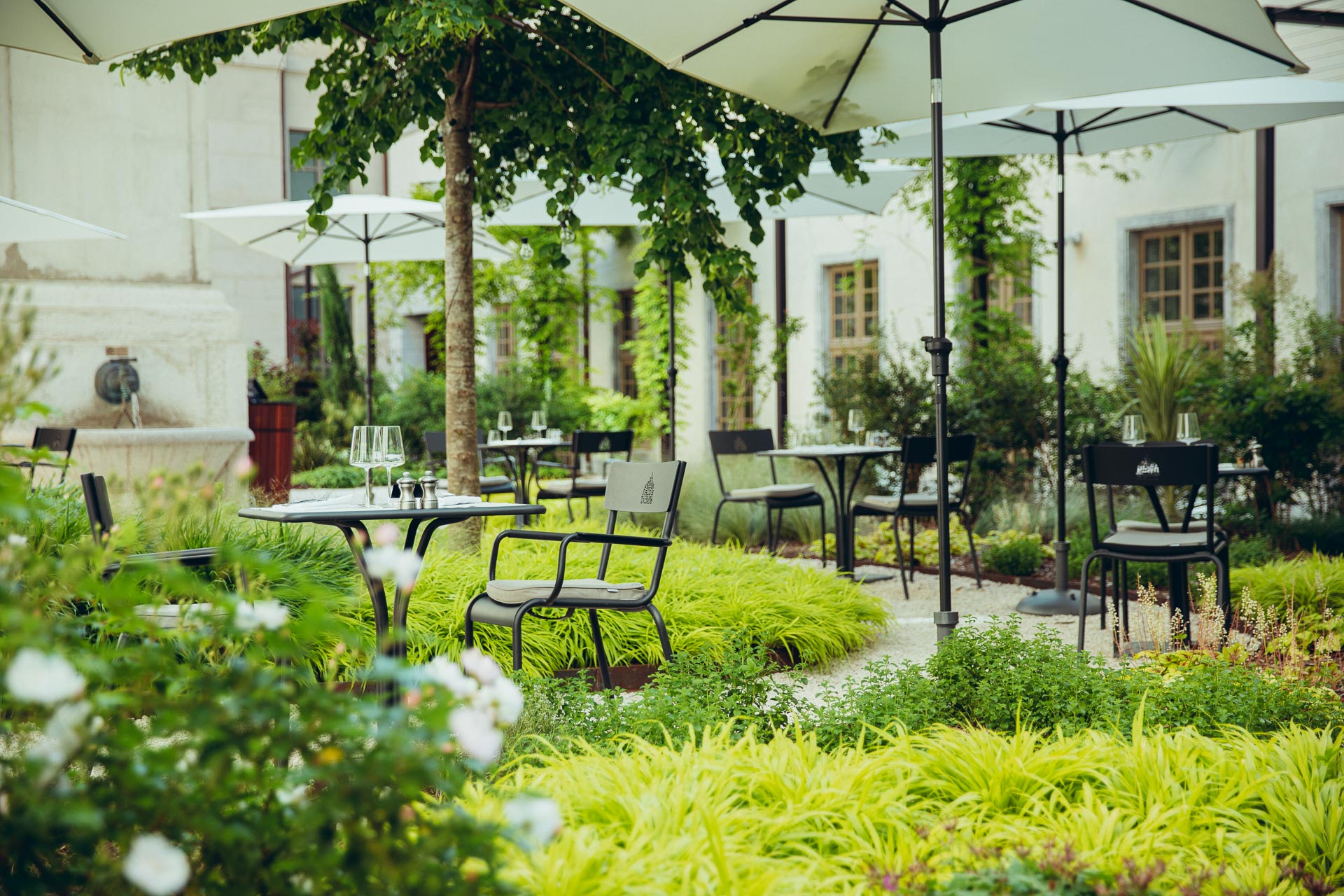 Epona Restaurant
Seasonal cuisine by Mathieu Charrois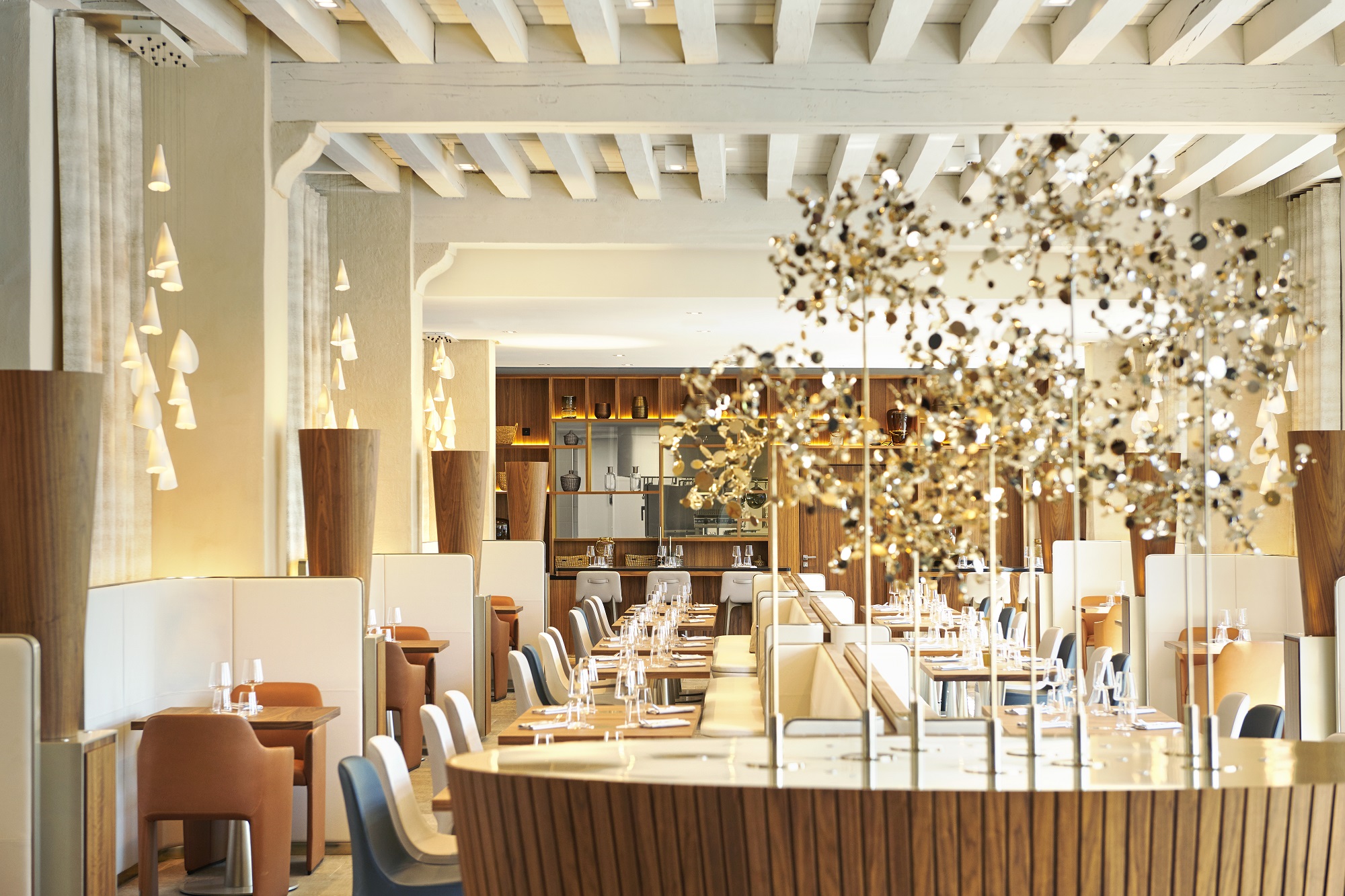 Epona Restaurant
Seasonal cuisine by Mathieu Charrois
Epona – 20 quai Jules Courmont, 69002 Lyon, FRANCE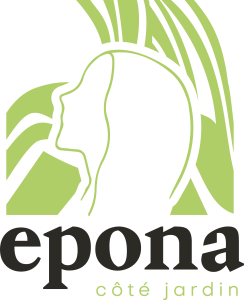 Epona restaurant, located on the ground floor of the InterContinental® Lyon – Hotel Dieu, gets its name from an extremely popular goddess of Gallo-Roman religion, patron saint of horseriding and travel.
In the shade of a century-old acacia, Epona Côté Jardin is the urban oasis where life is good on the Presqu'île. The restaurant occupies its splendid and quiet terrace-garden resembling a serene cloister, laid out in the historic Saint-Louis courtyard which is none other than the former medicinal garden of the Grand Hôtel-Dieu.
It is in the heart of this timeless space that chef Mathieu Charrois offers you his summer recipes with striking flavours in a friendly atmosphere.
On rainy days, take advantage of the luminous restaurant bordered by large windows, stretching all along the imposing facade of Grand Hôtel-Dieu and embracing its historical architectural composition.
Discover Chef Mathieu Charrois' autumn menu from Friday 22 September.
Join us on Thursday 28 September for our last braséro evening. More information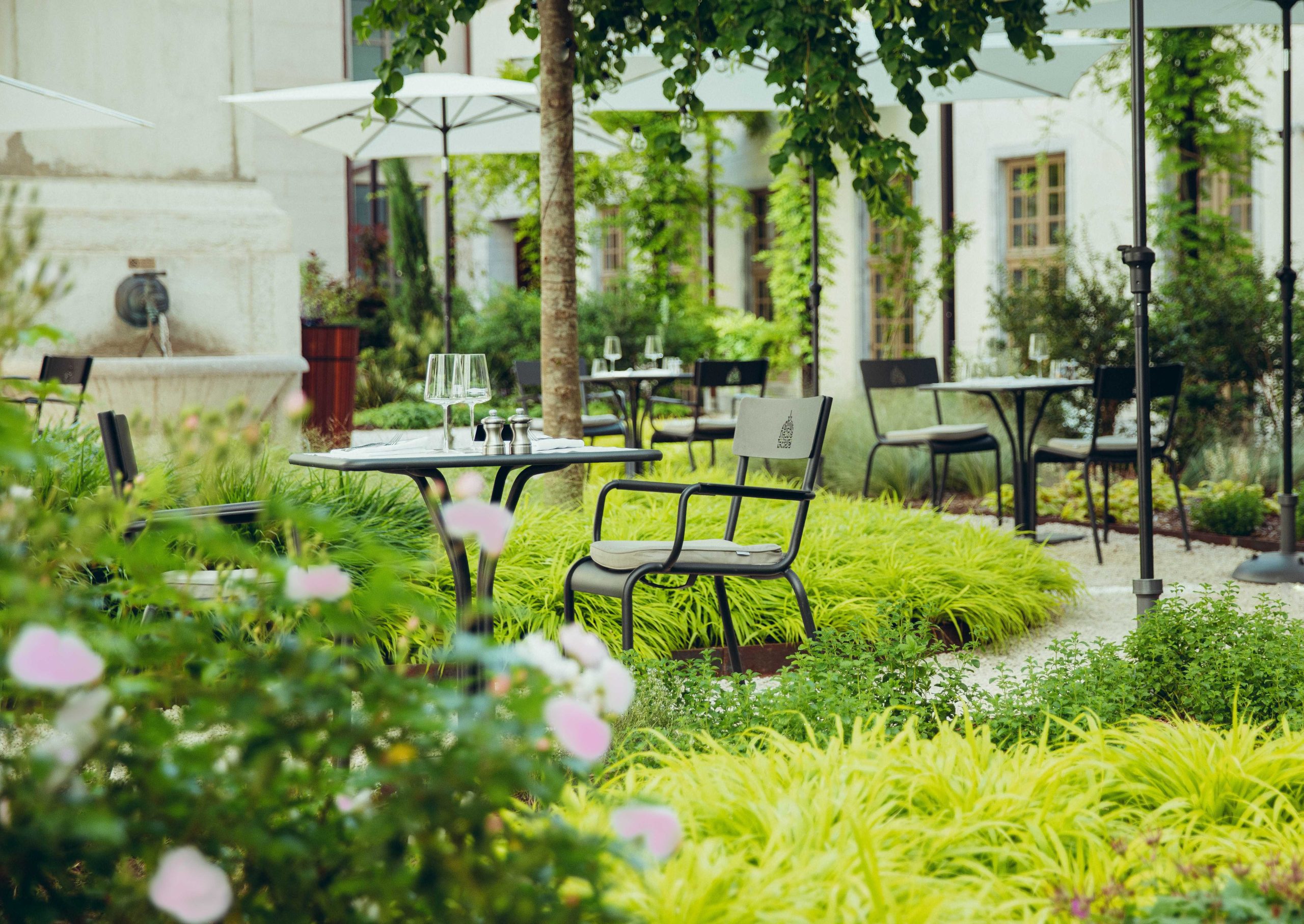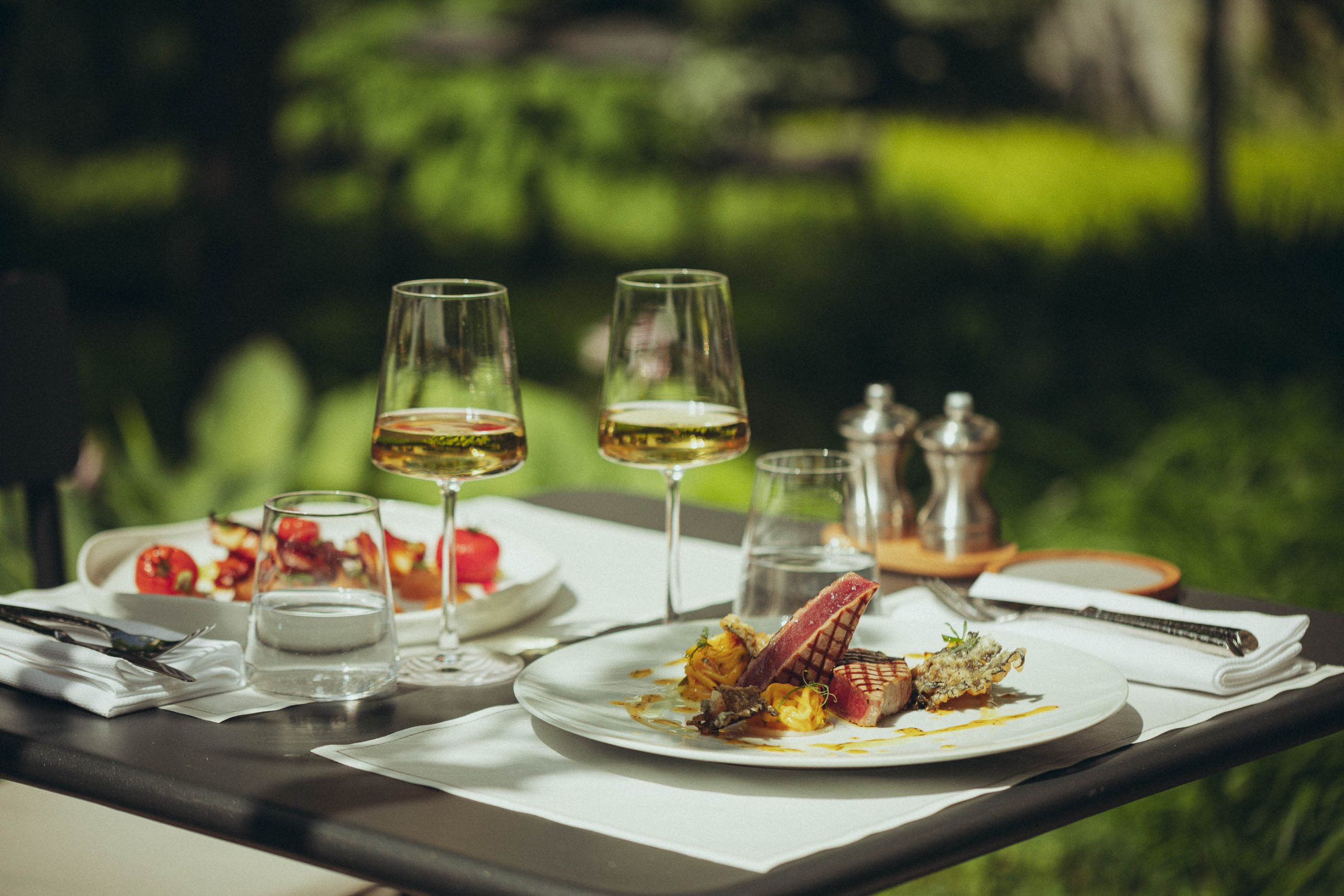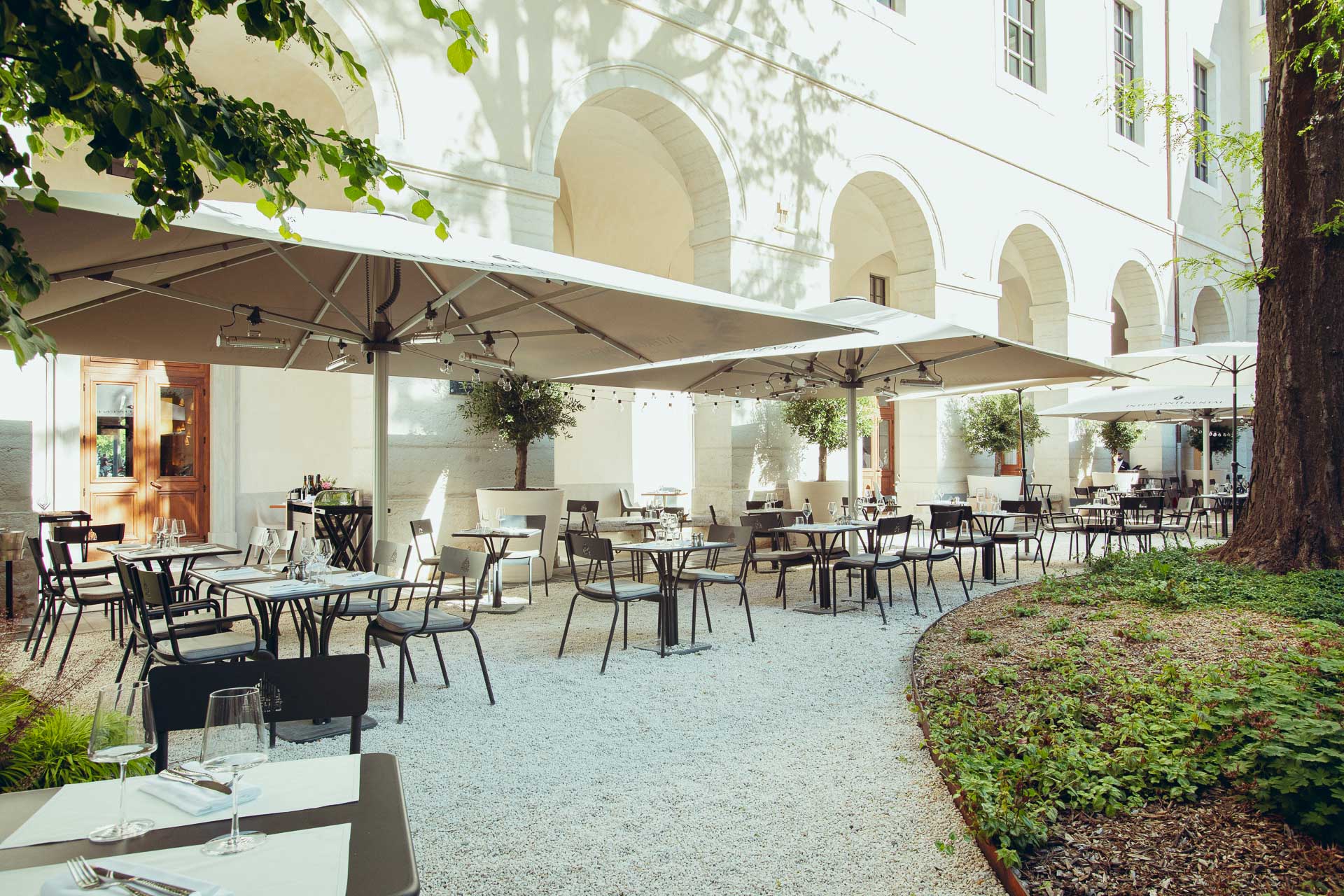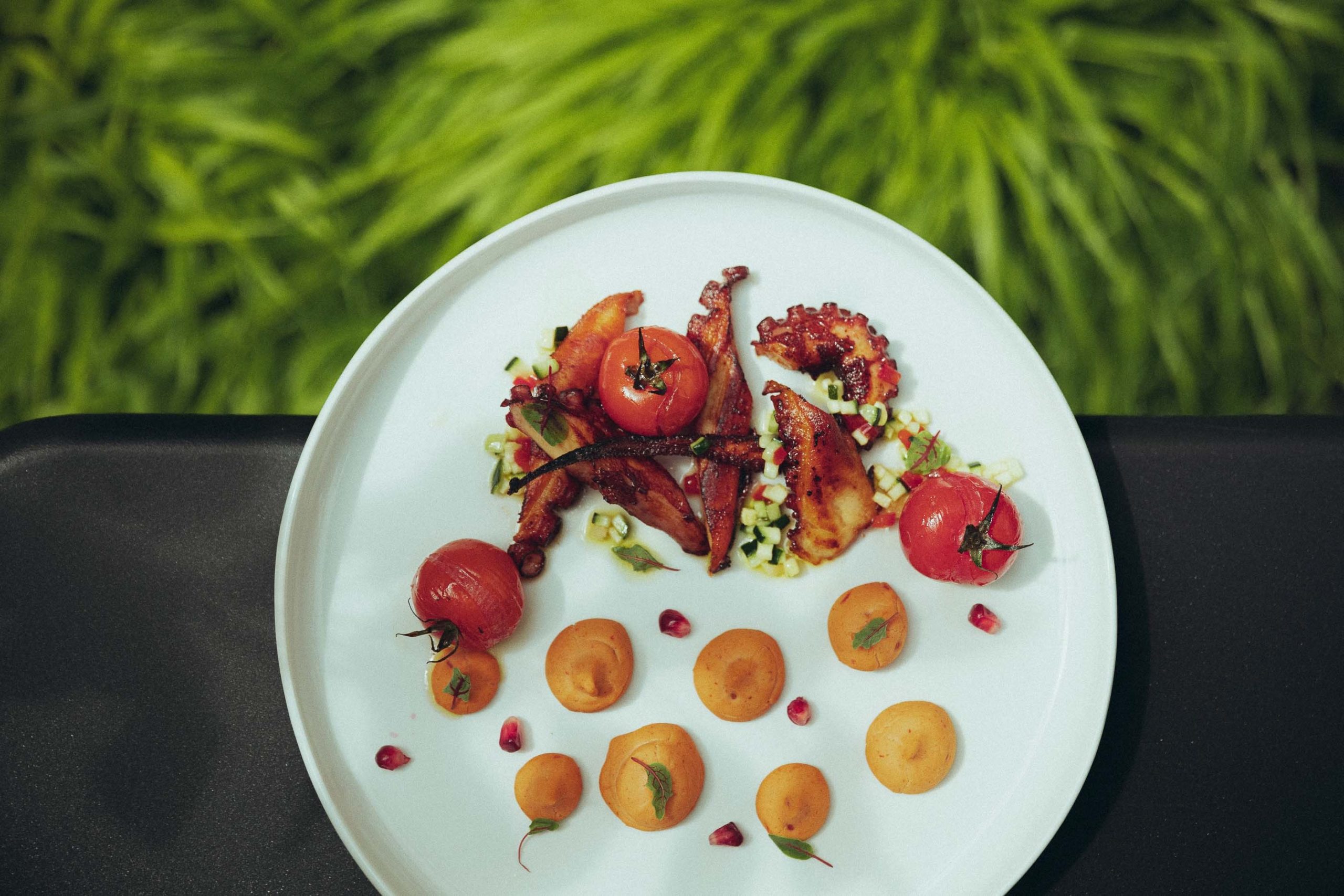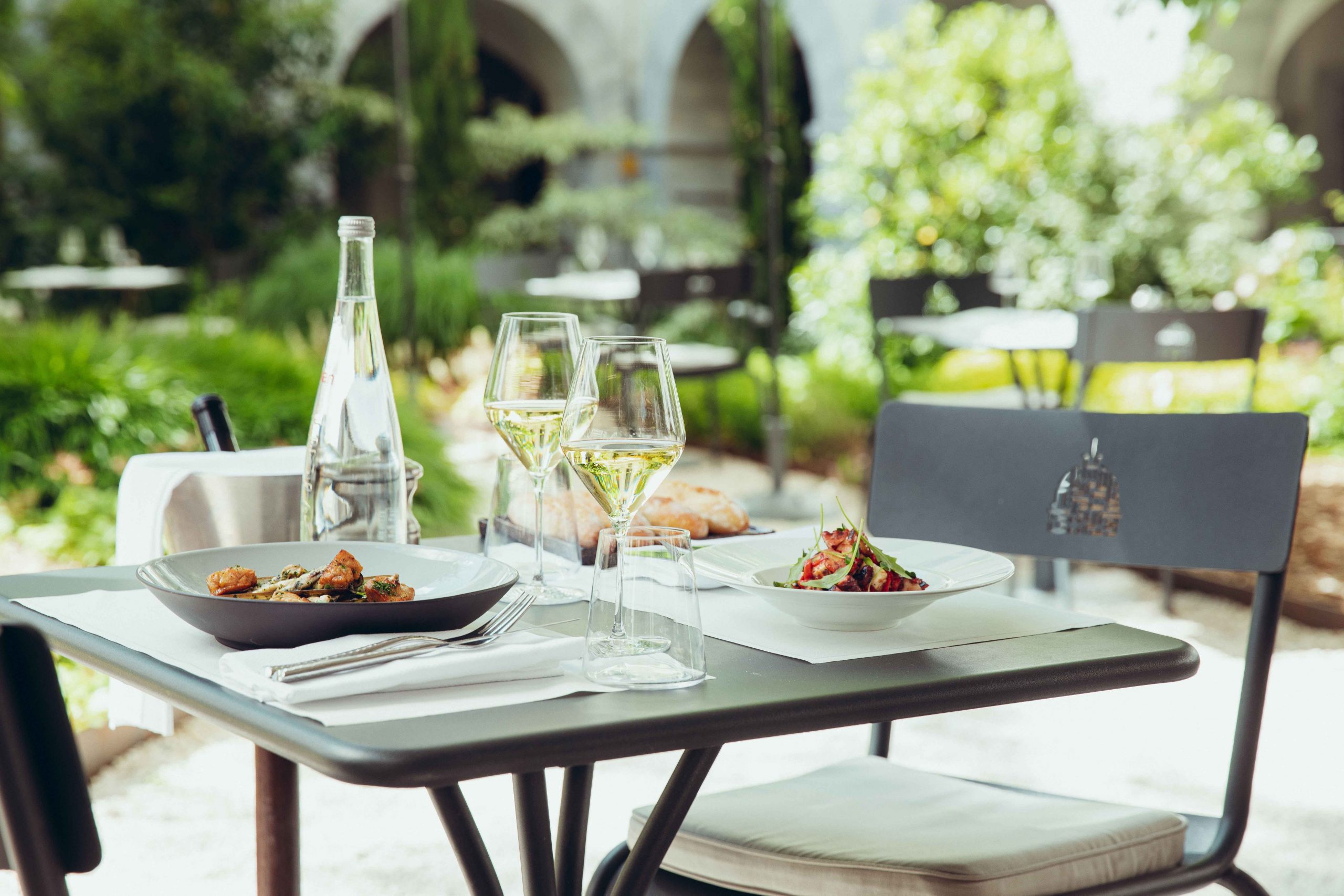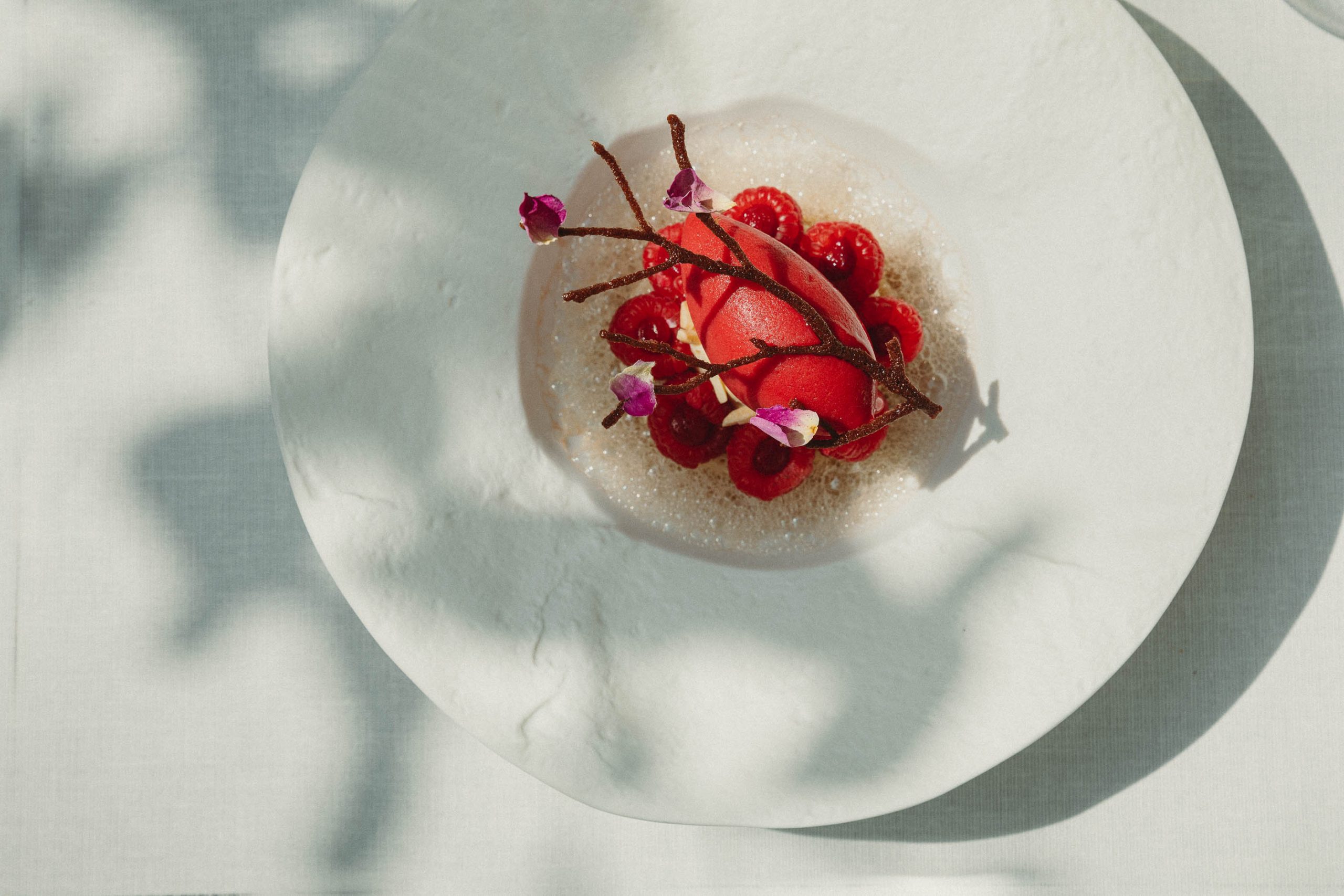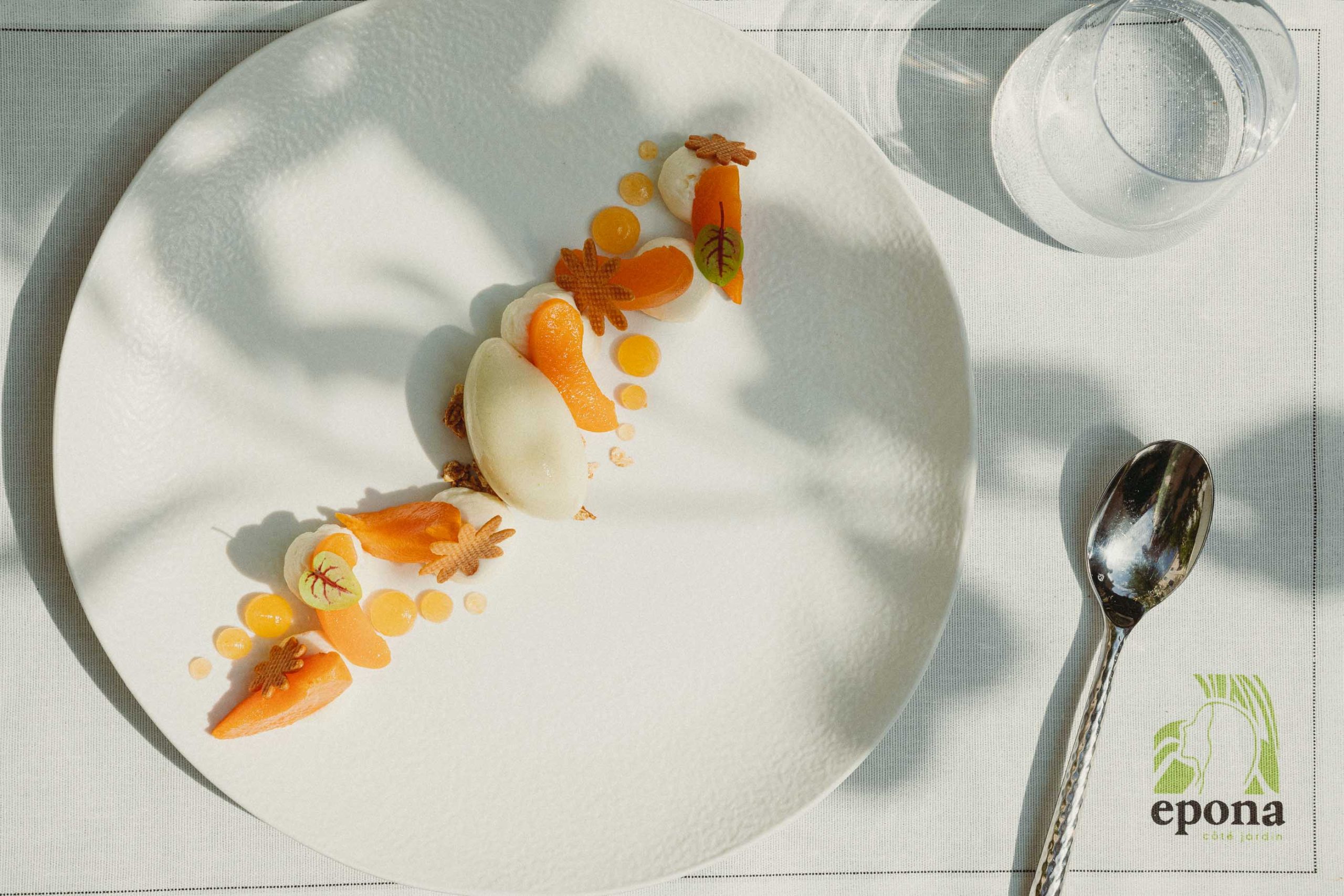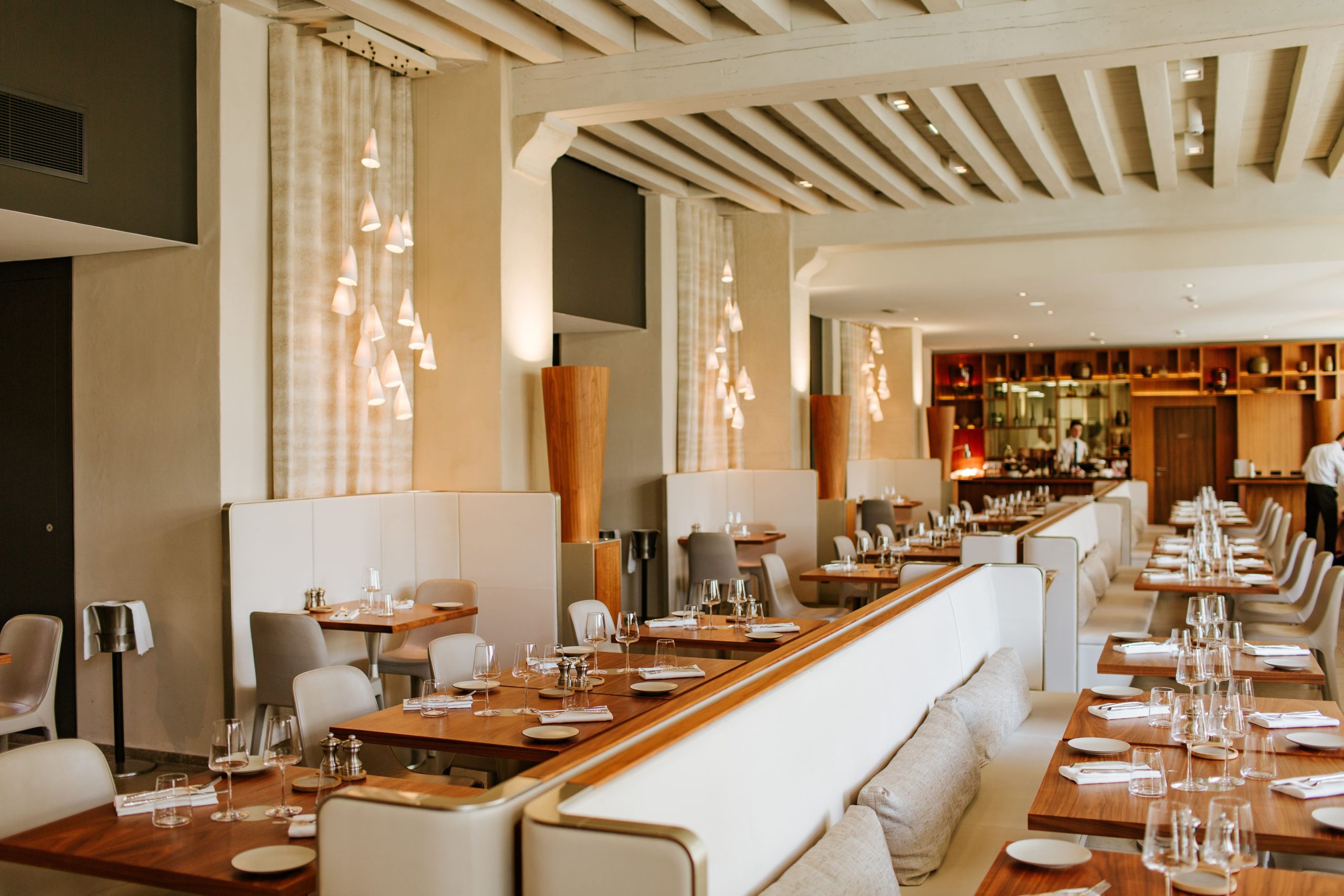 Daily Menu
Indulge in the Chef's three-course menu of the day, curated according to the morning arrivals with a selection of fresh and seasonal produce, from €32 per person.
The daily menu is only served Monday to Friday for lunch (excluding French bank holidays).
Les cartes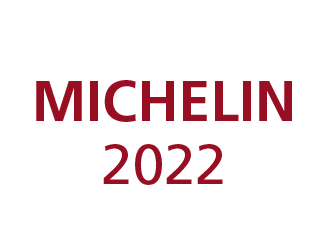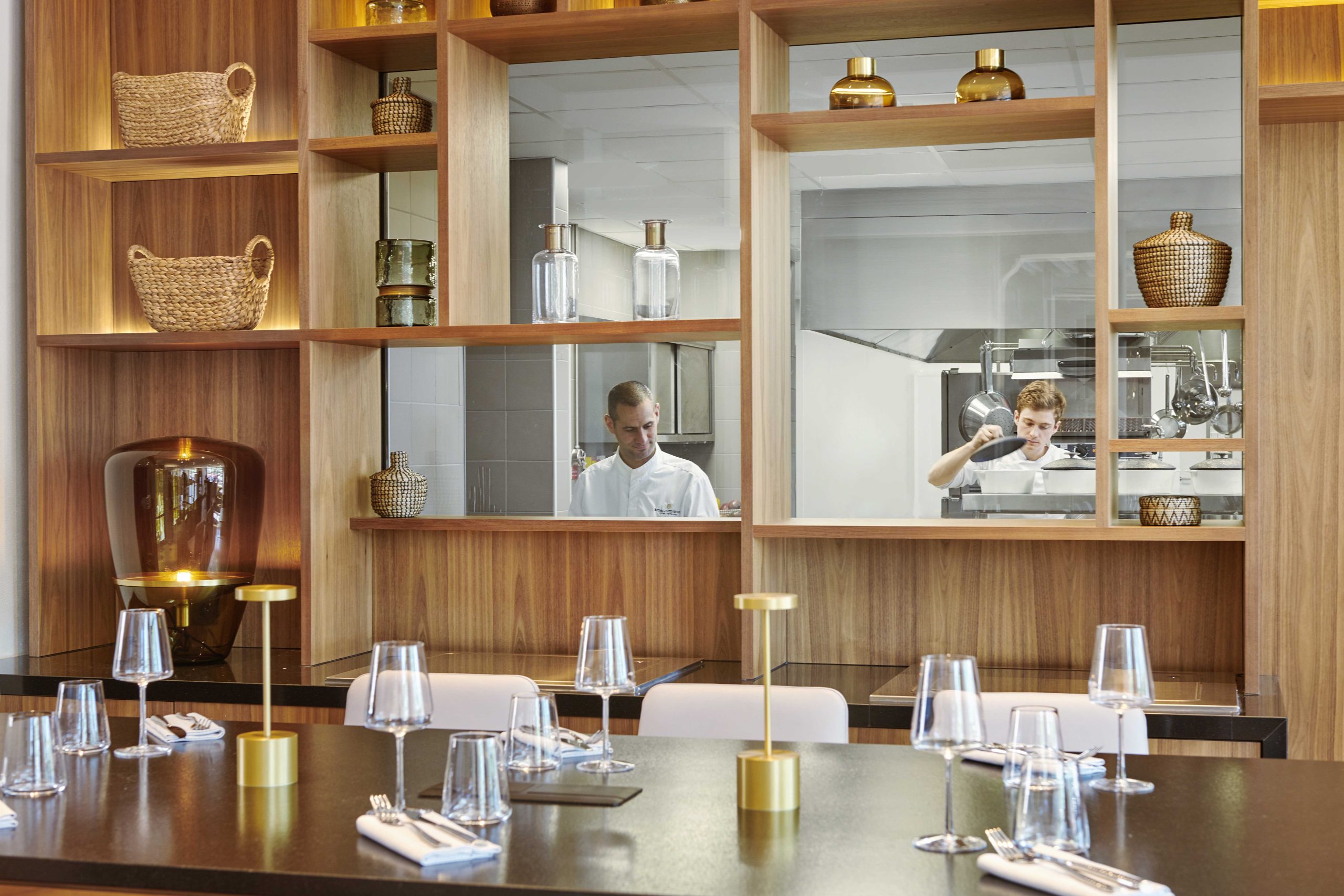 Chef Mathieu Charrois
Executive Chef
Beirut, French Polynesia, London, New Caledonia, and finally, Lyon.
Long and rich was the road that led me here, twixt the Rhone and the Saone,
to the heart of this city where the word gastronomy quickens the pulse.
In the shade of this magnificent Dome, I recommend the savours and flavours of past and present
that will surely beguile you.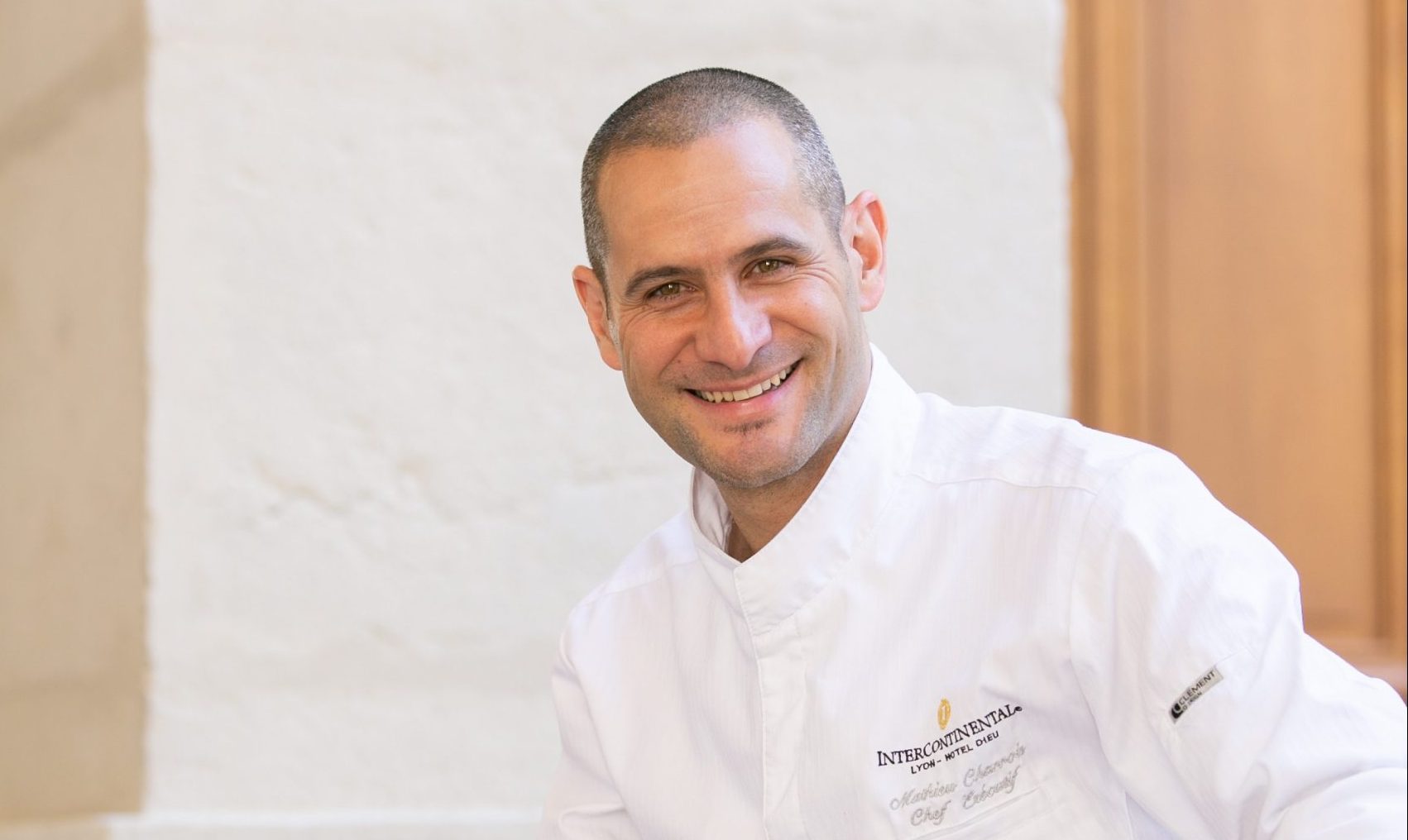 About Mathieu Charrois
He is a young Chef well in his time with a globe-trotter course. After having developed his experience with Michel Troisgros at La Table du Lancaster, this native of Bourges, eager for new experiences, left for Polynesia in the kitchen of the InterContinental® Tahiti Resort & Spa (2007-2012), before joining Yannick Alléno alongside he will officiate at Cheval Blanc in Courchevel and then in Beirut (2012-2013). Back in France, he took part in the opening of the InterContinental® Marseille – Hotel Dieu as the sous-Chef of Lionel Levy. After experiences in Nouméa then London in the last three years, Chef Mathieu Charrois is glad to currently manage all InterContinental® Lyon – Hotel Dieu cuisines.
Useful Information
Breakfast buffet :
Monday to Friday from 6.30am to 10.30am
Saturday and Sunday from 7am to 11am
Lunch :
Monday to Friday from 12pm to 2pm
Saturday and Sunday from 12.30pm to 2.30pm
Dinner :
Every day from 7pm to 9.30pm
Reservation recommended
Pets are not allowed.
Currency : Euro (€)
Public parkings close by:
République parking
Grôlée parking
Bellecour parking
Antonin Poncet parking
Fosse aux Ours parking